France suspends their entire squad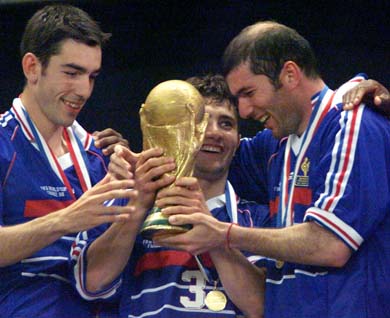 The French have a friendly against Norway in a couple of weeks, but exactly who'll be playing is a complete mystery. From the Guardian, among others:
The 23 members of France's World Cup squad have been suspended for the country's next game. The decision was taken during a meeting of the French Football Federation Federal Council on the recommendation of the national side's new coach Laurent Blanc.
This on top of the Ribery/Benezema underage prostitution scandal has been great for continuing France's World Cup ridiculousness. Party on, Bleus.